Lindsay allowed me a day to go fishing! The plan was to head up to Wyoming, however with freezing temperatures and 40+ mph winds we choose to hit the Pan and Fork instead as they had been fishing well he heard. I tagged along with Doug and Jimmy and headed up to the hills. Met Jimmy and Doug in Eagle-Vail and drove to Basalt. We stopped at Taylor Creek Fly Shop for some suggestions and tips (
http://taylorcreek.com/
). The guy there was extremely helpful and recommended we start the day on the Pan as the Fork had fairly significant ice sloughs floating down stream due to the frigid temperatures over night which would decrease the bug activity and feeding. As the Pan is controlled from Ruedi Reservoir it would be a better option, if you don't mind some combat fishing. He also told us about bead fishing eggs. This was a new concept for me but apparently has been around for quite some time in Alaska. The principal is that you tie on a craft bead to the line and then tie a hook a little further down the line. It is supposed to work better than foam eggs as the fish can quickly spit a foam egg but with the bead when it's rejected the tailing hook is set in the corner of the mouth and the fish hooks itself.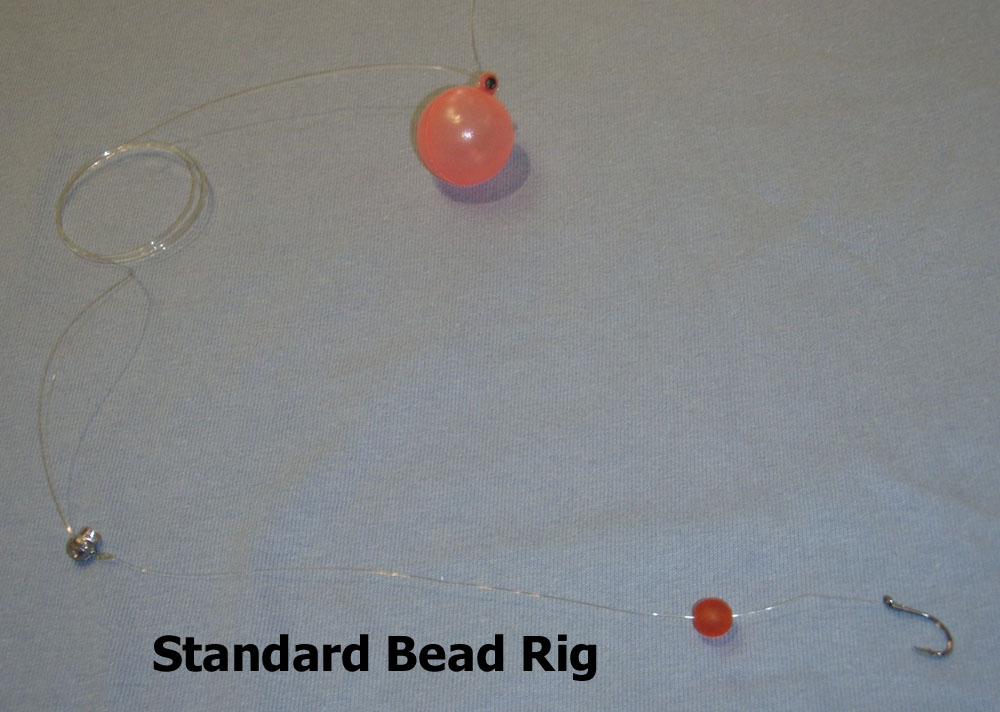 I am not sure this remotely qualifies as fly fishing....perhaps this is better? Yeah, Probably not.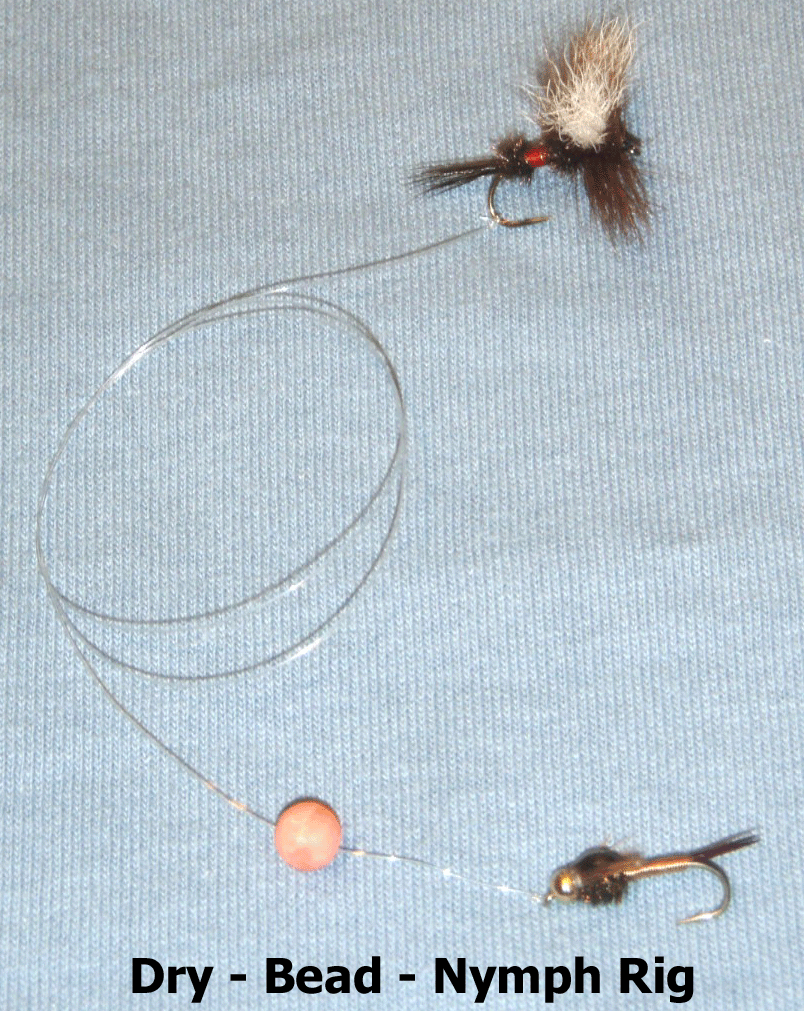 The technique sounded interesting and I was skeptical and doubted my ability to catch anything after so much time off so I figured what he hell and picked up some beads and some TMC 2488 sz 16 hooks and took off. Taylor Creek said the fish would be keyed in on eggs, BWOs, midges, and if we got close to the dam mysis. We had no intention of dealing with this:
So our plan was to fish close to the damn but perhaps a mile or two downstream. I hadn't fished the Pan since high school so I had no idea what to expect. On the way up we past a lot of private and public water, though there is one section some rancher upgraded years ago that looked like heaven. Unfortunately it's also private and has cute little signs that say the Frying Pan is the most over fished river in the world and the trout need a break...or something. It was private, looked awesome, and wasn't fished much. Super. We headed up to about MM 12 or so and looked for any spot that wasn't already crowded. After a haul almost to the top we looped back and found a nice 40 yard stretch that we had to ourselves all morning. I went downstream and worked the seams and riffles armed with my newly discovered bead with a size 24 miracle midge dropper. It was a challenge to climb over the snow and get into the river without slipping on the ice but I did ok. After reintroducing myself to my fly rod I threw a small slipshot on and went at it. First cast: fish on! That's what I'm talking about!
This was the only picture I was able to capture on the Pan before the batteries on the camera (which said FULL) died....d'oh! After 7 months off of fishing this little 12" beauty was the most beautiful thing I had ever seen. Nice spots and coloration. Took the bead (I mean egg)...unreal. I worked my way up to the other guys consistently pulling in fish. I was missing a fair amount of fish so I threw on an indicator to help remind me what fishing was. I have no idea how many fish I caught on the bead...I mean egg. They were all about the same size 10-13" rainbows. Caught a couple browns as well. When I got up to the other guys I expected to hear similar results. Nope. I was having an epic morning and these guys hadn't caught but 1 fish. I guess the bead trick works after all! I took a break for brunch and climbed out of the river. While I was at lunch up on the road the midges and BWO's hatched.
I estimated the size at 24-26...and they were everywhere. The fish did not key in on the few BWO's out it seemed but were all over the midges. I called down to the guys and told them what I size I thought they were and Jimmy put on a WD40 and a sz 26 black beauty and started sight fishing to the feeding fish (which were everywhere). He was hooking into fish left and right fishing the surface film with his unweighted nymphs. Just slaying them. Doug was having a little less success though in his credit it's hard to see such small flies on the surface when there are hundreds of real bugs out too. I finishes my sandwich and beer and got back to the water. I also had a very hard time seeing the flies and couldn't seem to find a pattern than worked well. Jimmy, in the meantime, caught some many fish I don't think he could estimate...50? A lot. While he was busy giggling to himself and having a great time Doug and I were rather irritated. What started off as a hot day for me cooled down quickly. Finally I put on a single sz 24 CDC midge and I was in business. I wish I would have had additional batteries from the camera as the fish were beautiful. Heavily spotted with huge brilliant red stripes on the bows and spawn-like coloration on the browns presumably from the mysis as we were only 1 mile down from the reservoir or so. It was alarming how many cars and trucks were passing us headed up to the Toilet Bowl. I am sure that was a lot of fun fishing with 100 other people in a spot really big enough for 2.
It got pretty cold in the water. According to weather.com Basalt was 40 but it must have been in the low 20's in the canyon with a steady, strong frigid wind. It started to take it's toll as none of us could feel our feet or fingers and breaking the ice off the guides became more than tiresome. About 2pm we decided to head down to the Fork. The fishing on the Pan was stellar but we needed to thaw out. I filled up in Basalt, where it was considerably warmer, and got batteries for the camera. According to the dude at Taylor Creek I would need some power for the camera to document all the epic fish I was about to catch.
Jimmy had heard that recently they opened a previously private stretch of water to the public.
Blue Creek Ranch looked like it had some potential. A relatively unknown stretch of the Fork? Sounds great! After parking and moving down to the river we quickly determined the secret was out. 3 guys were fishing the water under the bridge. The water looked good but too crowded. As we headed upstream we found that every hole in the shallow river that looked promising was already getting pounded by 1-2 fishermen. We walked the whole length of the conservation easement and found that it wasn't nearly the size we thought, was extremely crowded (I thought the Pan was bad, but this was worse), and was pretty underwhelming for fishable area, at least in the conditions we had. We decided to move further downstream. After a short drive we pulled in to a spot with only 1 car (nice!) to find the prime water occupied.
Doug and I set up shop on opposite sides of the water.
Here's Doug ready for business.
I ended up catching this beauty on a Mercer's Golden Stone (love that fly).
The fish was only slightly larger than the Pan's trout at 14" but put up a great fight. Very rewarding. It ended up to be the only fish any of us landed on the Fork before the weather again pushed us out. It got miserably cold with the wind and the fishing was not hot.
Overall, the trip was great. Didn't catch huge fish but caught a lot of beautiful fish that bent the 5-weight great! I had a great time. I remember how much I enjoy this. I got excited to go home and tie again, too. I also learned that I can't cast on the the right side of the river well any more! Something to work on! Hopefully it won't be 7 months before I make it out again, I doubt it will. I am counting on at least 3 days on the water this year! Can't wait until the boy is old to enough to come on an all-day trip with Dad.